Bridleway Closure
13th August 2018 - Please note NYCC have withdrawn the application to stop the footpath due to an error being found on the public notice which made it invalid. We will update this page when more information becomes available.
Rudding Estates have proceeded with their plan to have a bridleway along the old dismantled railway line in the Crimple Valley. The new bridleway has been created, though this is not widely known.
A legal dispute appears to have arisen between Rudding Estates and the adjacent owners of the Fulwith Mill Farm lands over the ownership ( or access rights) of some (or the whole) of the land between A and B on the detailed map.
As a consequence of that dispute NYCC is now asking for a formal closing of the recently created bridleway.
The Save Crimple Valley Group has carefully studied the intention of the North Yokshire County Council to apply, on 21 August 2018 for an order to authorise the stopping up of a length of the Bridleway between points A and B on the map bearing the NYCC reference HAR/2013/18/CA.
The reason given for the application is that the Bridleway is unnecessary. This Group recognizes that the Bridleway in question is is of recent origin and also that it connects at both extremities to much older and much used Bridleways. It thus affords the possibilty of a circular path taking in the Crimple Viaduct, which is a Listed Structure, and the Crimple Valley which is part of a Special Ladscape Area.
It is difficult to see how this Bridleway can be deemed unnecessary since it is, at present not well known and hence little used. For this reason and to preserve the potential of having a circular path this Group wishes to object to the making of the the stopping up order. If there are other reasons for making the order this Group suggests that the application be adjourned for fuller consideration.
It may well be that if there are objections that NYCC ask for an adjournment in order to consider the case and allow time to prepare a response.
Contact details:
Clerk to the Magistrates
Harrogate Magistrates Court
Victoria Avenue
HG1 1EL

Ron Allan
Definitive Map Officer
Public Rights of Way
Waste and Countryside Service
County Hall
Northallerton
North Yorkshire
DL78AH
ron.allan@northyorks.gov.uk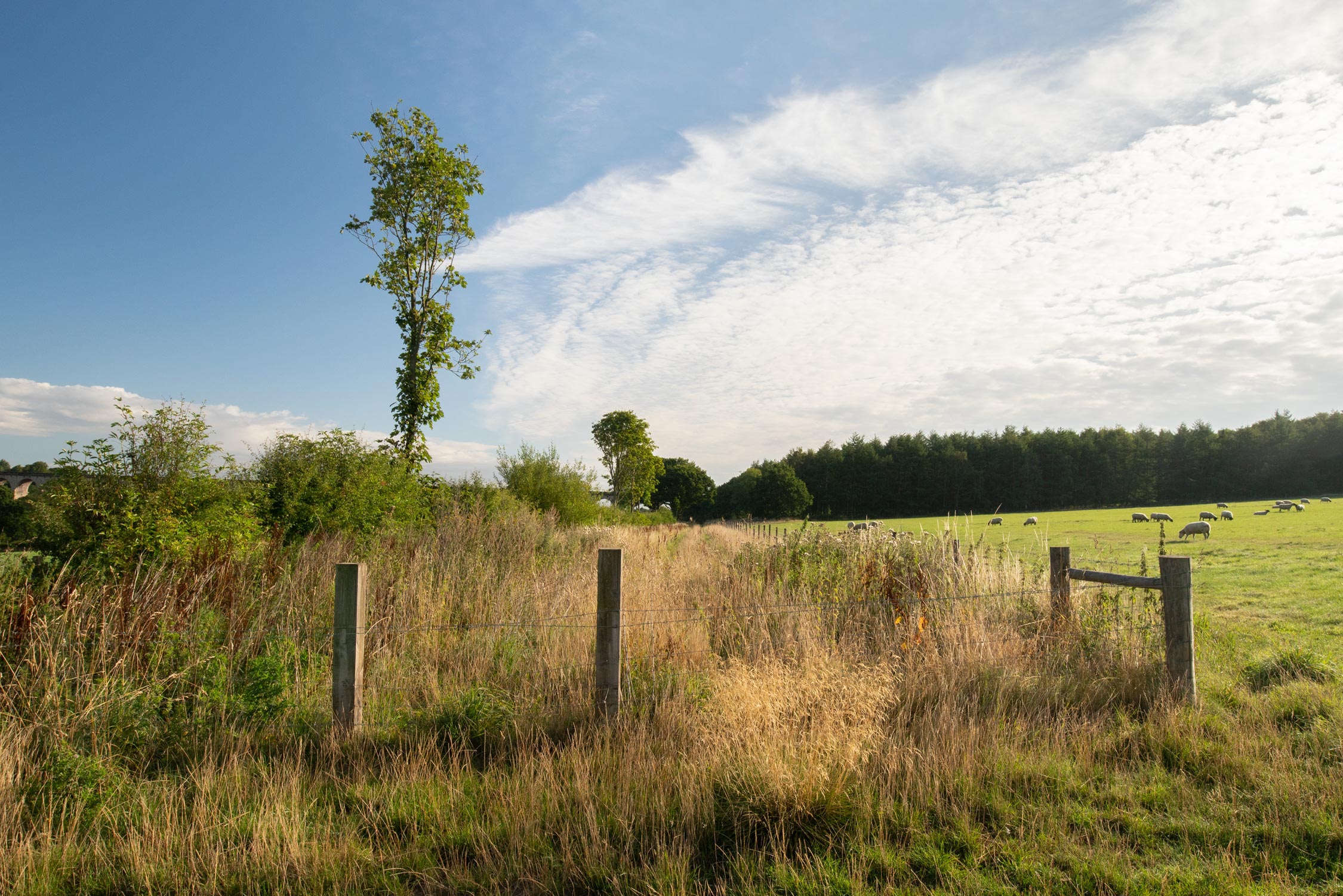 The notice of bridleway stoppage (see picture top of page) has been removed (9th August 2018) for unknown reason.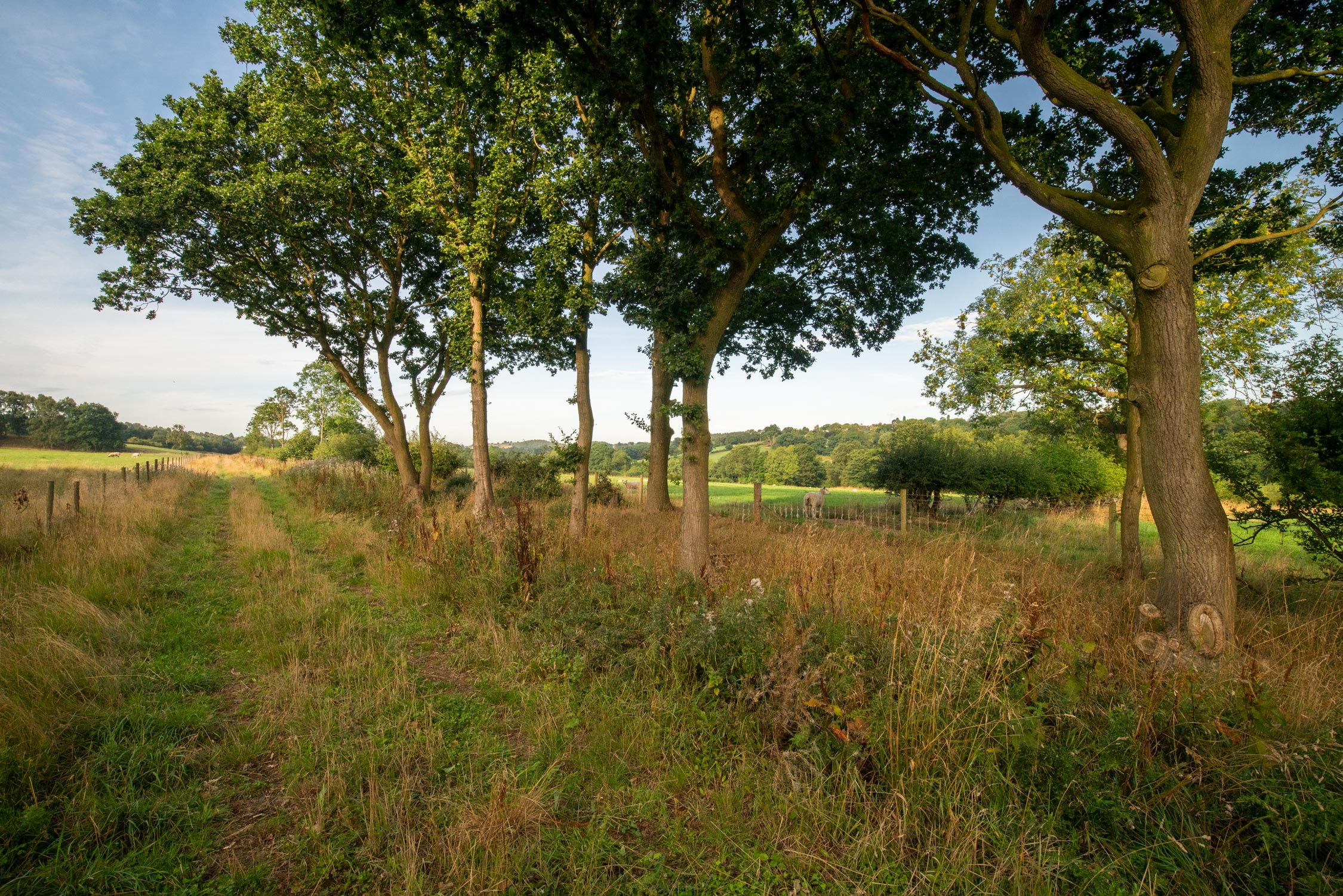 Looking south on the new bridleway.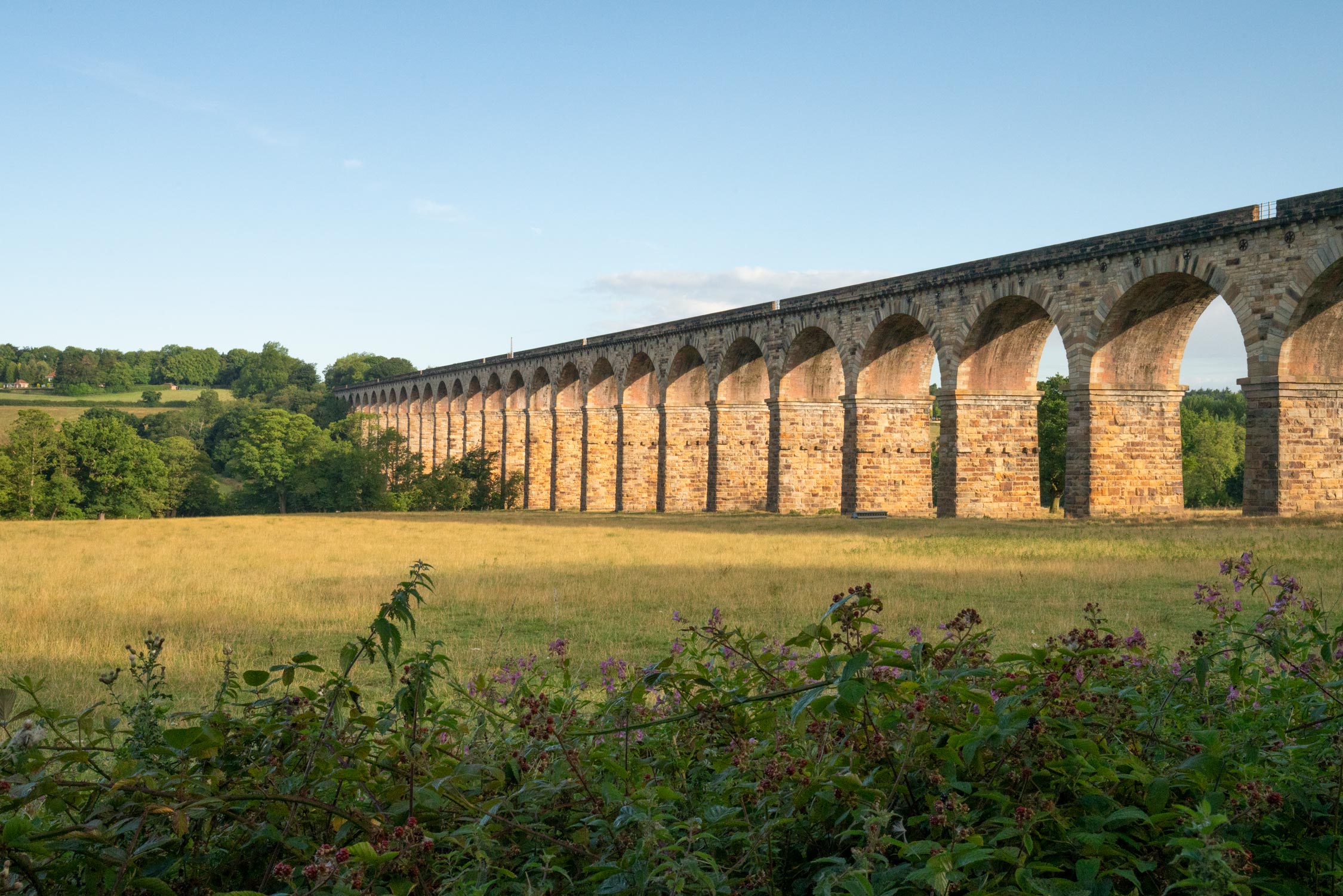 Stunning views of the Grade II listed Crimple Viaduct from new bridleway.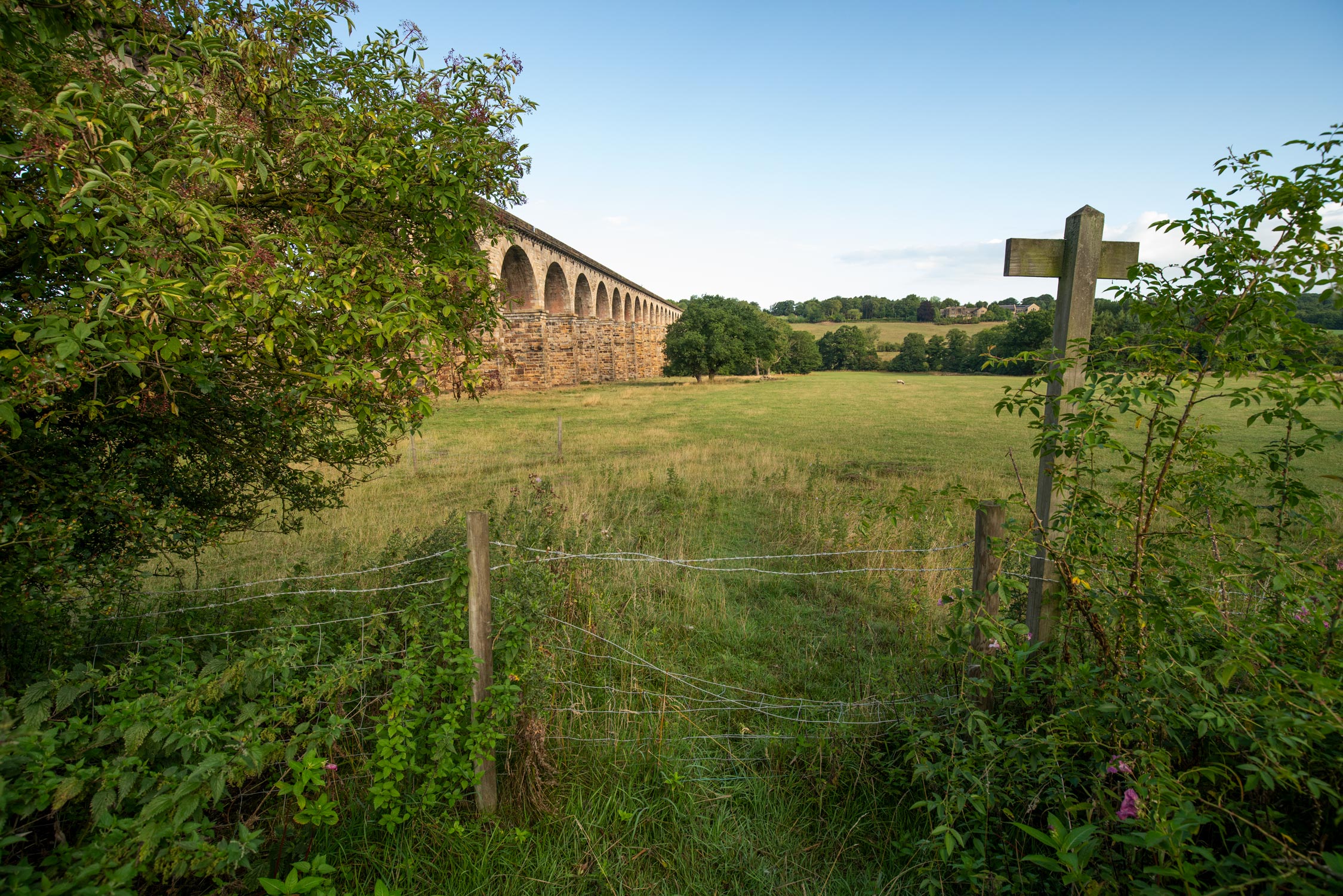 The new bridleway would join an existing bridleway allowing a circular walk around part of the valley close to the Crimple Viaduct. Access is currently blocked by barbed wire.
Save Crimple Valley Needs Your Help
Save Crimple Valley Group needs help dealing with preparing responses to planning matters. If you feel some commitment towards the Valley and would like to help please contact us.